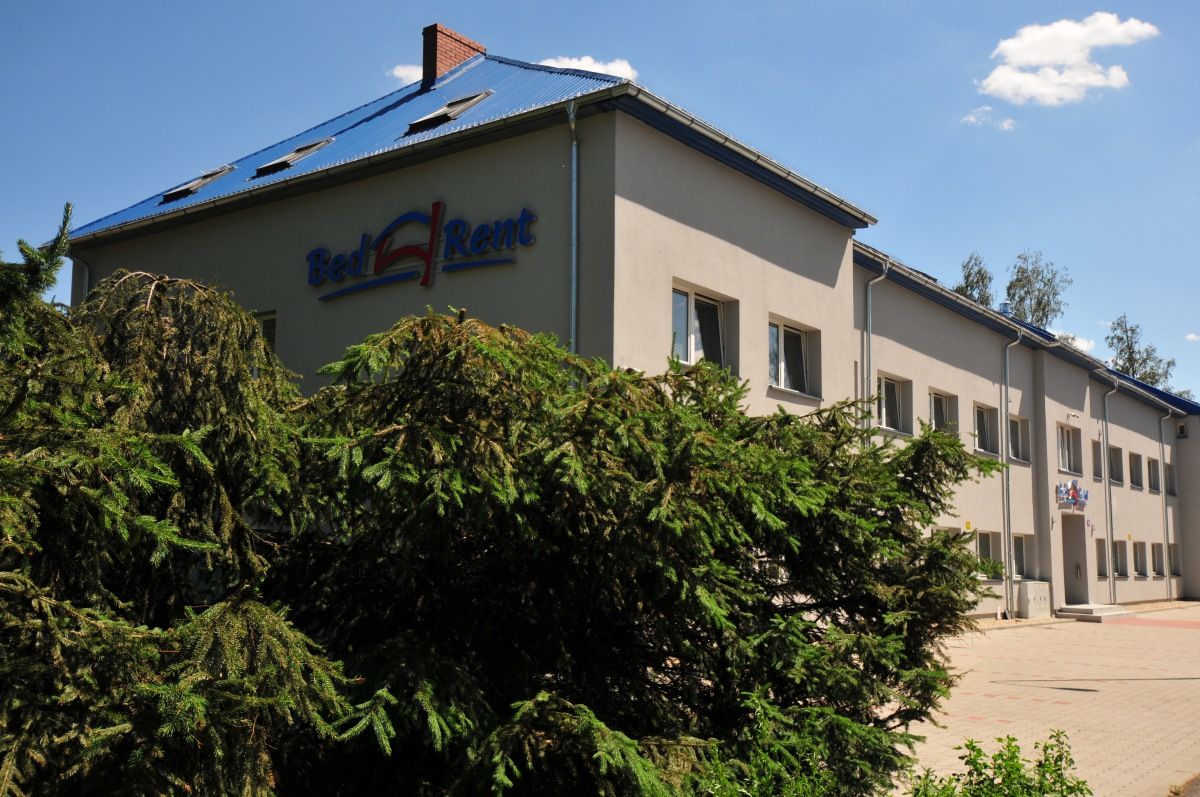 The workers' hotel after a major renovation, located directly on the A4 motorway in Szczytnica. 500 meters from the KZYWA - OSŁA Economic Area belonging to the Legnica Special Economic Zone.
2 km from large companies: Hörmann, H&M, Action, Młynpol, Plasticos Durex Polska,
9 km from Amazon Logistics Centre
9 km from A18 motorway
18 km from Bolesławiec
40 km from Legnica
Extremely attractive location makes it a perfect place to accommodate company employees from employment agencies, seasonal workers or people working on a business trip.
The hotel is organized on the basis of military barracks. In the three-level building, in six wings, there are 56 rooms with bunk beds. There is a spacious kitchen for every 10 rooms, equipped with induction cookers, ovens and microwave ovens. All kitchens are also equipped with tables and chairs, which also function as a canteen.
Each of the wings has a separate sanitary facility equipped with five toilets, the same number of shower cabins and six sinks.
The rooms are for two to six people. Equipped with beds, wardrobes, tables and chairs. Each room has its own refrigerator. In addition, the hotel provides access to free Wi-Fi and TV.
We also have three rooms with their own sanitary facilities and kitchenettes. If necessary, these rooms can be arranged as single or multi-person rooms.
The hotel has a laundry room with two large washing machines and dryers. Residents of the hotel can use them on their own (coin operated).
The hotel has a monitored, unguarded parking area for 25 cars or several buses. In addition, text to the hotel, there is a garden with 4 gazebos and places to rest. Barbecue available.
The hotel is located within the estate. There is a grocery store next to the building. There is a sports field and an outdoor gym within the estate. Bus stop 200 m from the building.
The hotel has been prepared for 200 guests with the possibility of increasing the number of beds for additional 40 people.